WATCH: What the Fox ACTUALLY "Says"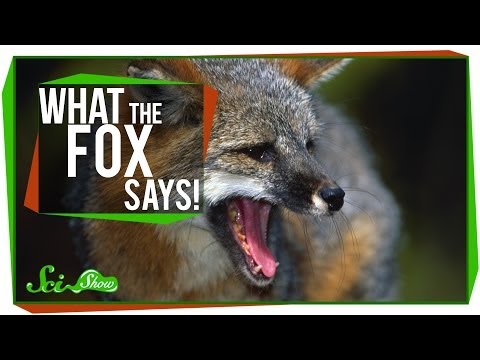 Photo: You Tube
Well these guys may be a little late to the party but FINALLY we KNOW what the fox says! It turns out that foxes "say" a LOT of different things depending on the situation!
If you think the song is weird, just wait 'til you hear the real thing :-)

Chris Davis received his calling to radio in his early teens. Driven by his entrepreneurial spirit, he launched what quickly became a highly sought after mobile DJ & entertainment company his junior year of high school. His natural ability to entertain, combined with his rapid success in business, immediately grabbed the attention of radio stations in his Kansas hometown and he has been working in the business ever since. Chris is a lover of fitness, philosophy, meditation and animals. He spends much of his time spoiling his three canine kids.