WATCH: Fashion Predictions from 1939!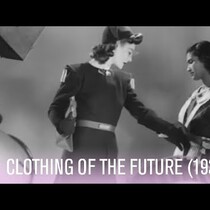 Posted January 26th, 2014 @ 3:00pm
They were pretty much right on point, and Lady Gaga even makes a cameo!

Just kidding, but I think she actually wore one of the outfits in the video!

My new favorite saying..."Oh, swish!" LOL Watch the video to see what I mean...
PHOTOS: What Were They Thinking?! Grammy Edition