(Biggest Loser) Were You Talking About This Today??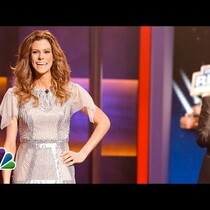 Posted February 5th, 2014 @ 3:13pm
Lots of comments about the Biggest Loser winner today. Were you watching last night? Did you see the transformation?? And the faces of Bob Harper and Jillian Michaels when she walked out on stage?
CLICK HERE for more from latimes.com.
WATCH!