Ellen Kisses Rob Lowe - There's a Story Behind This!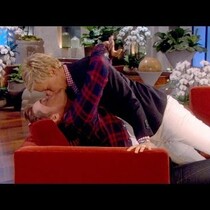 Posted April 9th, 2014 @ 3:13pm
LOL! I loved watching this. I guess because I love both Rob Lowe and Ellen. It's just too funny how they "reenact" a kiss that Rob had with Jewel on the set of a TV show.
Who wouldn't want to kiss Rob Lowe?