WATCH This With Your Kids! Let It Go...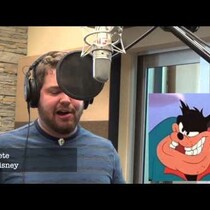 Posted March 18th, 2014 @ 10:56am
So this guy sings the song LET IT GO from Frozen using all kinds of voices from Disney/Pixar movie characters!
I think the Lumiere (Beauty And The Beast) and Pumbaa (The Lion King) voices are my favorites! LOL!