Meytal Cohen: You've Got To See This Girl Play Drums, Unbelievable!!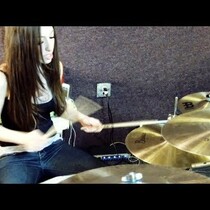 Posted March 4th, 2014 @ 4:57pm
I stumbled upon this girl last year and didn't think much of her...until the moment she started playing. She makes the difficult songs look easy. If you're a drummer like myself, you will truly appreciate this.
Foo Fighters-Everlong
Tool-Forty Six & 2
Rush-YYZ