Access Every Workout Playlist You'll Ever Need For Free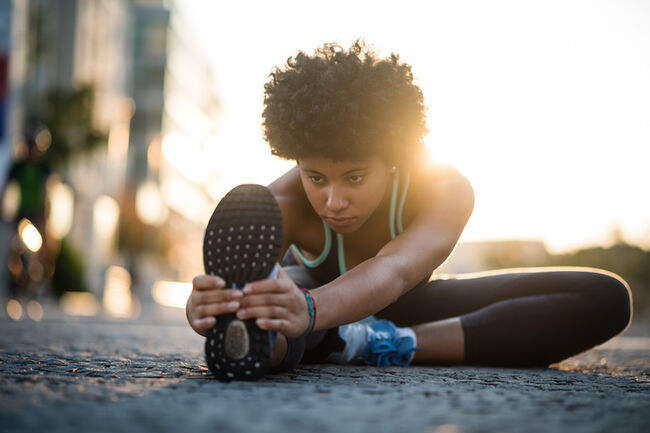 It's almost summer time, which means it's almost time to hit the beach -- are you ready? While you may still be working on that summer bod at the gym, iHeartRadio has all of the workout playlists you will ever need to motivate you. And the best news is that even if you're a user of the app's free service, you can now enjoy these expertly curated playlists ... for free!
Previously restricted to iHeartRadio Plus and All access subscribers, free users of iHeartRadio can now also enjoy what the music app's playlists have to offer. Songs from these playlists will play in random order, but listeners will get to see what their listening experience will sound like before clicking play. Plain and simple, with Playlist Radio, iHeartRadio is unlocking these playlists for registered free users.
With that said, if you're looking for the perfect playlist to get your workout going, or to motivate you, iHeartRadio has you covered for any type of workout you're doing. Or maybe you just need some really great tunes to keep you going. So to help you get moving, see what playlist is right for you below. In the words of Fergie: "I be up, in the gym, just working on my fitness."
Workout Hits
A perfect mix of hits from all genres, including pop, hip hop, dance, and more.
Dancehall Workout
For when you want those ~island vibez~ ... and maybe you wanna twerk it out.
Workout Country
For when you need that upbeat music for your dirt road run.
Hip Hop Pump Up
Let's be honest, there's nothing like a good hip hop beat to fuel your fitness routine.
Electronic Dance Workout
Elevate your energy with these EDM hits.
Rock Pump Up
For when only hard rock and metal can pump you up.
90s and 2000s Workout Hits
Maybe you need some nice throwback jams to distract you from that steep incline on the treadmill.
Running Hits
Whether you're training for a marathon or you're going for a run around the neighborhood, these upbeat pop hits will be the perfect soundtrack.