Ed Sheeran May Appear in Comedy Centered Around The Beatles' Music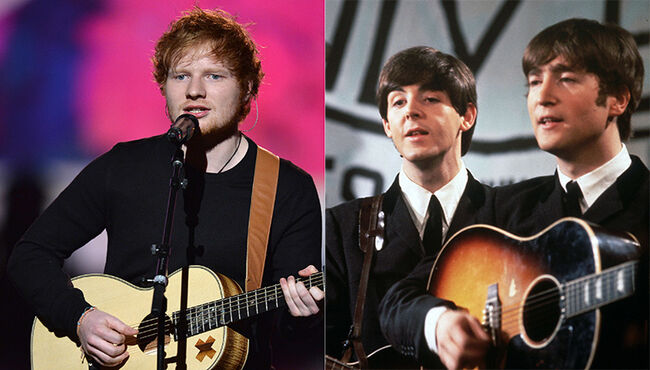 Popstar Ed Sheeran is reportedly negotiating a role in a new comedy film centered around the music of The Beatles.
According to Deadline, Sheeran would make an appearance and contribute music to the film, which is being directed by Oscar-winner Danny Boyle, who is best known for films like 127 Hours, 28 Days Later, Slumdog Millionaire and Trainspotting.
The film, written by Richard Curtis (Love Actually), is about someone who discovers that they are the only one in the world who remembers The Beatles.
Sheeran has previously appeared cameoed in Bridget Jones' Baby and Game of Thrones. Deadline writes that the singer has been interested in appearing in more media.
The film in question stars Downton Abbey's Lily James and EastEnders' Himesh Patel. Saturday Night Live's Kate McKinnon is also in talks for a role.
Filming is scheduled to get underway this summer, before Boyle begins work on the next James Bond film.
Deadline reports the movie is still untitled. The Daily Mail reports the film is tentatively called All You Need Is Love.
Daily Mail also reports that Sheeran may be on-hand to help Boyle and Curtis "behind the scenes."
Sheeran cites The Beatles as one of his primary influences, and he has certainly followed in the Fab Four's footsteps as one of the world's biggest contemporary hitmakers, with several massive songs to his name and many more written for other artists.
Paul McCartney sent Sheeran a guitar after seeing him on 2014's GRAMMYs tribute to mark the 50th Anniversary of The Beatles first appearance on The Ed Sullivan. The note attached read: "For Ed, who is brilliant."
Photos: Getty Images